Buy 5 Shirts get 1 FREE
or
Buy 4 Shirts get 10% off
Now is the perfect time to upgrade your shirt wardrobe with our new summer and fall shirting collections
Offer Ends August 31, 2018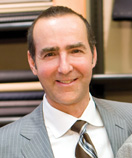 I  look forward to seeing you at the store.
Ed
Edward De Summa
Ernesto Custom Clothiers
856-429-2850
237 Marlton Pike East, Cherry Hill, NJ,  08034 
Please contact me by email at ed@ernestocustomclothiers.com or by phone at 856-429-2850 for any of your wardrobe needs.
We design beautiful products our clients enjoy wearing year after year. And we have a reputation for offering unusual value in everything we do, which is one reason so many new clients are seeking us out.
Ernesto DeSumma